cheap but good. the UK Addicted to Cheap Shopping?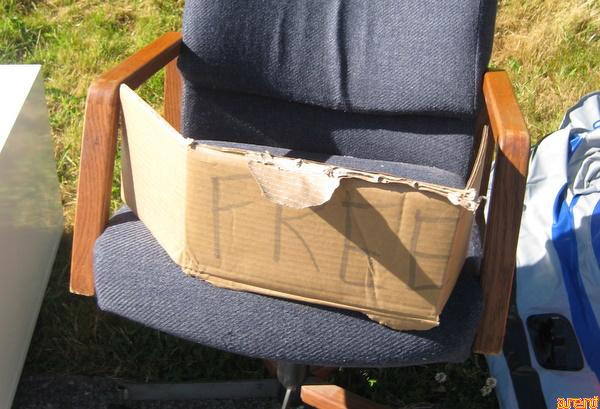 Addicted to Cheap Shopping? Most people believe that prices are constantly rising, but in reality the cost of most consumer goods have been drastically falling over the past 10 years. Libby Potter crosses three continents to reveal how 'cheap' has changed the world. In America she visits the busiest mall on earth – which can house 32 jumbo jets – and the small town where one store revoluntionised the way everything is now sold. In Europe, she meets shopaholics and sees how one retailer totally transformed how we buy. She also goes shopping in the 'citadel of cheap' – the largest wholesale market in the world and discovers why communist China no longer wants to be capitalism's low price manufacturing workshop. But how long will our addiction to cheap last? [S,SL]
This afternoon I saw a BBC 2 program about the state of England's addiction on cheap shopping. As a product designer, you have think that its my occupation that are making things worse, but this is my design solutions to a couple of questions proposed on the show.
PROBLEM: So many products, so cheap, products are disposable. Recycling centers can't keep up.
SOLUTION: a 'Cradle to Cradle' design response, where each product is easily up-cycled into the same product or even a better product. See my book review post.
PROBLEM 2: There is always a looser in cheap products.
SOLUTION: Yes, Socially resonability can be built into the design. For example during my time at Resolute I investigated VOC's (Volatile Organic Compounds) used in our manufacturing process. By designing our products to use a low VOC, we lowered the risk of casnergenic compounds introduced to Resolute workers by 80%. This investing in design and design for the assembly line and the environment add an extra cost to the product, but that's better than cancer… Isn't it?
Ben Arent
Product Generalist
Currently in SF