Arduino Workshop @ScienceGallery with Tom Scaff.
As part of the science gallery exhibition I got to take part in Tom Scarffs Arudunio workshop.  The workshop covered all of the basics, and was a nice introduction to the open source micro-controller.  Tom focused a couple of the projects with a MIDI interface, but it was good to see how I could use the same very simple techniques to apply to Flash. 
I have some very exciting Arudunio projects planned, both at work and with personal digital projects. 
Watch this space.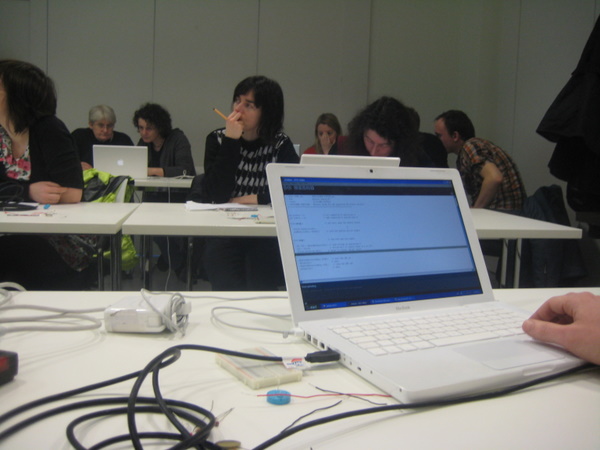 Ben Arent
Product Generalist
Currently in SF